Vancouver Relationship Therapist
---

Relationship Therapy support for Individuals, Couples and Families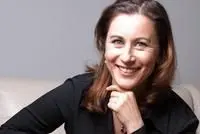 I have worked with many different groups of people and types of struggles. A short but not exhaustive list includes men experiencing difficulty communicating, partners struggling with infidelity, women living with the symptoms of trauma of sexual abuse, families coping with developmental life changes, queer individuals struggling with internal feelings of oppression, young adults dealing with the impact of addiction.
I have been specifically trained in Relationship/Couple Therapy as well as Family Therapy as a Marriage and Family Therapist.
I also have a strong focus on working with individuals and couples struggling with issues related to trauma and childhood sexual abuse. I provide a specialized treatment known as EMDR, an evidence based practice specifically designed for individuals who have experienced trauma.
I work with individuals, couples, and families and I welcome people of ALL GENDERS AND SEXUALITIES.
I hold two Master degrees: A Master of Science in Psychiatry from McGill University and a Master of Arts in Clinical Psychology with a specialization in Marriage and Family Therapy from Antioch University Seattle. I am currently a member of the British Columbia Association of Clinical Counselors (RCC #3958) and have been a member of the British Columbia Division of the American Association of Marriage and Family Therapists (License #127391).
I am a hands-on interactive experiential therapist and I work from a strengths based framework of change. My therapeutic approach will provide you with support and practice feedback to help you effectively address personal life challenges. I integrate complementary methodologies and techniques to offer a highly personalized approach tailored with each of my clients and the couples I work with. If you are interested in specific aspects or approaches that I use, I welcome you to ask me about this. I have over 15 years of experience in the mental health field and I have expert knowledge and experience to help you make your life better.
I have seen many people change. You can too.
Leslie Malchy, MSc. MA. RCC
Owner and Clinician, Soft Landing Therapy